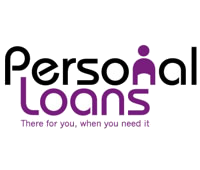 Personal Loans
Abans Finance offers you loans to meet your lifestyle needs. Obtain a loan to purchase consumer items, tour packages, home improvements, education, special events, weddings, medical expenses and more. You can visit any of our Branches or you can call right from your home where one of our Marketing Officers will visit you to grant your Personal Loan. The maximum loan amount you can obtain is flexible, depending on your disposable income, repayment capacity and requirements.
Benefits
Competitive low interest rates
Hassle free documentation and quick approvals
Personal advice and guidance from our Loan Officers
Payments can be made to any of the 24 island wide Abans Finance Branches, any other Bank or to the 400+ Abans PLC stores across the Country
Basic documents required for speedy processing
Completed Personal Loan application form (you can download this below or obtain one from our nearest Branch / Customer Service Centre)
Documents pertaining to income or other income proof to establish repayment ability (Ex: Salary slip from employer, government employment identity card, asset copies, etc.)
Supporting documents for any additional securities you may wish to submit (Ex: Fixed deposit certificates, bank account details, etc.)
Contact details and National Identity Card number of a personal Guarantor
Get to know our parent company
Abans started business in 1968 as a little corner shop.
Today it's one of the most recognized brands in Sri Lanka.

Visit Abans Group
Our Branches and Payment Points
We have a network of Branches, Customer Service Centres and Kiosks across the country to offer you maximum convenience. Backed by the 400 plus Abans PLC Outlet network, we also offer our customers the ability to make payments at any of these locations.