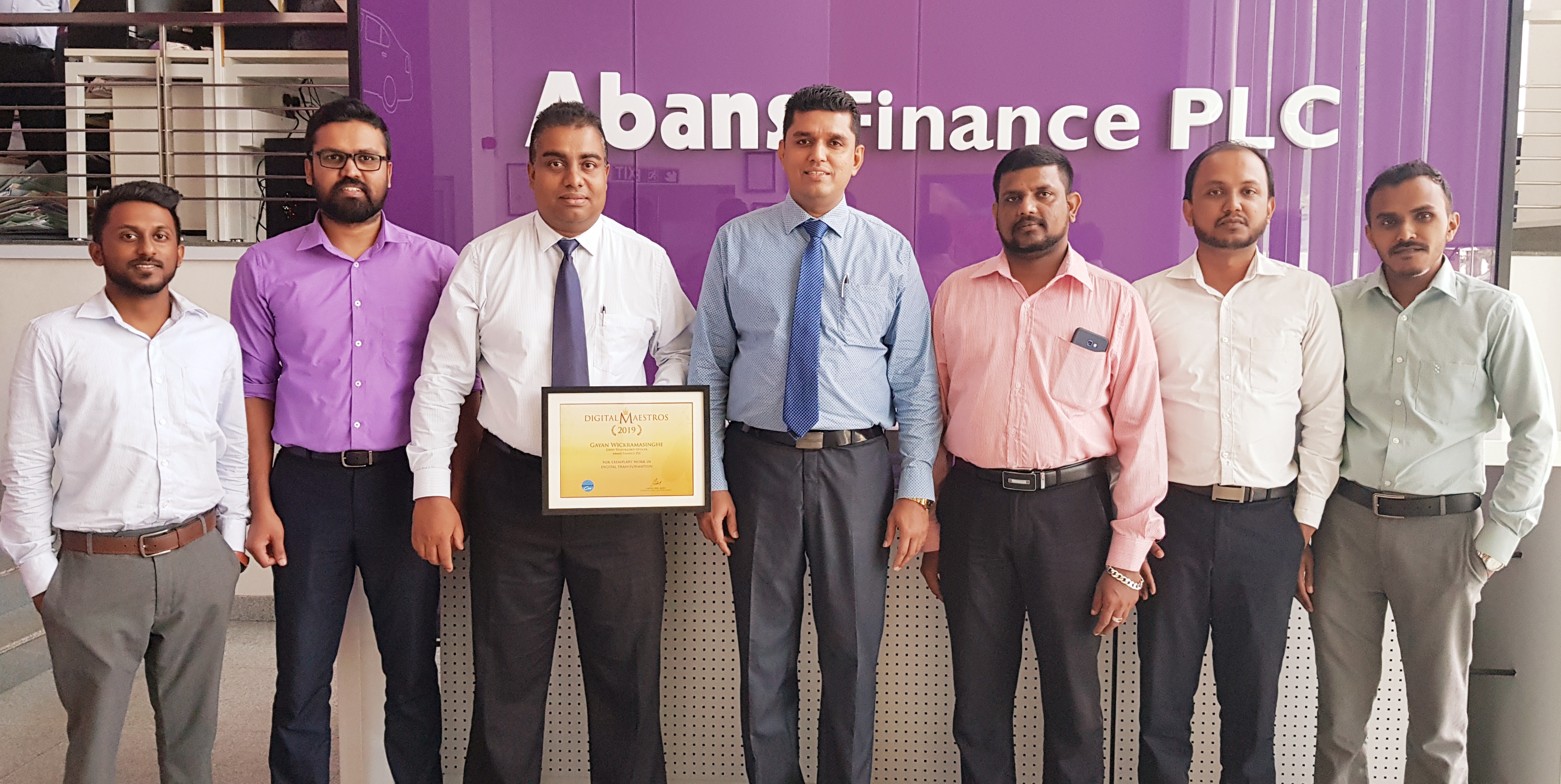 Abans Finance PLC wins award for Digital Transformation
September 13, 2019
Abans Finance PLC won an award for Exemplary Work in Digital Transformation at the recently concluded Sri Lanka Digital Dialogue 2019 held at Shangri-La Hotel – Colombo. This award mainly recognized the following innovative Digital Transformation initiatives launched by the company which puts the company ahead of the competition in terms of Technology Adoption gaining high degree of competitive advantage
– Electronic Purchase Orders sent via the Mobile App during the Lease Origination which helps in reducing the lead times in Facility Activation
– Business Intelligence Dashboards – which provides detailed analytics on how the Sales and Collection operations perform in real-time basis.
Next Article (Hyundai Motor appoints Abans Auto as authorised distributor for Sri Lanka)
Our Branches and Payment Points
We have a network of Branches, Customer Service Centres and Kiosks across the country to offer you maximum convenience. Backed by the 400 plus Abans PLC Outlet network, we also offer our customers the ability to make payments at any of these locations.